About
SPIRITUAL PHYSICS
Energy Medicine and Medicine Light
Spiritual Neurology
Neurotheology is the marriage of brain science and theology, which systematically studies the relationship of God and the universe. Religion is the expression of theological attitudes and actions. Tradition says God created the heavens and earth, and God created man in his own image.

But did God create man and the brain, or does the brain create God? Revelation is the act of God manifesting, disclosing himself, or communicating truth to the mind. These subjective experiences are the basis of mysticism. Perhaps God hid mankind's spirituality where we would least expect it and be least likely to look within ourselves.

The religious element of our nature is just as universal as the rational or social one. Could altering brain chemistry by playing some visual and pleasure circuits, while quieting those governing self-image, cognition, orientation, and time sequencing give rise to a transcendental bliss, a god-experience? Can they give rise to the electrochemical supercharge described as kundalini, the serpent power that rises up the spine in illumination? How can we journey along the continuum from pleasure to enthusiasm, to joy, ecstasy and enlightenment?

This is the question posed by both theistic and non-believing scientists alike, in an attempt to comprehend our spiritual urge. Religious division is still the global root of conflict in the modern world. Even within ourselves we can experience crises of personal faith, as our worldly outlook vies with our spiritual beliefs. Most religions or spiritual practices have a 'salvivic" value they "save" us from the banality of human limitation and limitless or meaningless suffering, lifting us up and often conferring a glimpse of the infinite, the Absolute.
EMERGENT HEALING
MIND/BODY CONNECTION

For most of human history, healing has had to do with contact with spirit, with consciousness, with rituals intended to create a shared biofield with a shaman who seemingly could exert mind over matter. This spiritual technology has yielded to technological medicine governed by the rational protocols of science. But noting that medical intuition and therapeutic rapport are real forces in the healing process, many practitioners are moving toward a new paradigm or model of healing.

Anomalies such as the proven power of prayer, placebo effect, spontaneous remission, therapeutic intentionality, and remote healing hint that the irrational, the mysterious, is an inherent part of the natural healing process. When we become ill, the fundamental nature of consciousness is revealed as it relates to both mind and matter, psyche and soma.
Our life journey is an unpredictable series of chaotic twists and turns which mold our lives, despite our best intentions and plans, as we wend our way toward our certain end. The 'journey' is a core guiding metaphor for our multifarious experiences. It is a poetic journey of self-discovery. Chaos theory provides a natural yet scientific metaphor of this complex trajectory of emergent order from disorder, the complex dance at the edge of chaos.

Process-oriented therapies help us not only recover but make sense of our feelings and experiences by evoking our story, a meaningful narrative of our unique course. It is a combination of subjective healing fiction and our objective history, but expresses the reality of our psyche -- our embodied soul.

Even if many have embarked on a similar quest, each of us makes this dramatic voyage of discovery for ourselves -- we become our own Columbus of the soul, going where we do not know. It leads into the unknown where fearsome dragons (pain, suffering, loss, grief, illness, emotional devastation, mortality, our own personal demons) await to devour us. How we navigate those turbulent seas or traverse that undiscovered country is crucial to our wholeness and well-being...even as old explorers heading for the shores of death.

If metaphor is central to embodied experience, we can find healing meaning embodied in our personal tales, which speak from the soul of the resilience of human spirit.

Efforts to control a chronic condition are rooted in two ideas: that people can control their environment and that people should take responsibility for their health. The notion that chronic illness can be controlled is common in U.S. medical practice, whereas discussion of the limits of control are uncommon. Often couched in terms of illness management in both the medical and social science literature, control over the condition reflects interpretations of Western Cartesian philosophy, which, in contemporary thought, has been interpreted as mind over matter.

The responsibility people feel for controlling their chronic illnesses and the efforts they make to overcome the constraints such control places on everyday life affect self-perceptions and alter as the illness waxes and wanes. . .embodied knowledge is assaulted by the ethos of rational determinism. The imposition of another type of order [leaves us] without meaning in [our] lives.
The close relationship between embodied knowledge and meaning is thus relegated to a subsidiary position, while control over the body becomes preeminent. Metaphor is central to embodied experience. -- Gay Becker, 1997
Author -
FREE RADICAL: Iona Miller, consultant and transdisciplinarian, is a nonfiction writer for the academic and popular press, hypnotherapist (ACHE) and multimedia artist. Her work is an omnisensory fusion of sacred activism, intelligence reform, esoterics, science-art, chaos theory, pop physics, and emergent paradigm shift melding experiential psychotherapy, future science, biophysics, resonant space, philosophy, cosmology, healing, creativity, qabalah, magick, paranormal, media ecology, mind control, paramedia, metaphysics, and cultural filters.

CHANGE AGENT: Rather than having an interest in specific doctrines, she is interested in the transformations, the EFFECTS of doctrines from religion, science, psychology, politics and the arts. Our beliefs are the moldable raw material of the psyche, manipulated by governments, media and culture. How do we become what we are and how is that process changing in the near future?

META HARI: Performance artist and spywhisperer, Ms. Miller is published by Phanes Press, Destiny Books (Inner Traditions), Autonomedia, Nexus Magazine, Dream Network, PM&E, Journal of Nonlocality and Remote Mental Interactions (JNLRMI), Chaosophy Journal, OAK, DNA Monthly, Pop Occulture, Schiffer, Bolero, Science-Art Research Centre, and more. She is a Gaia.com Ambassador and serves on the Board of Medigrace.org nonprofit organization. Recent print articles include Alchemy Journal Vol. 10 No.1, Mar 09 (Australia), Paranoia zine #44, #46, #49, #50 (USA), HunterGatheress Journal, Vol. I and Vol. II, JNLRMI (Russia), Der Golem (Germany), Antibiothis I and III (Portugal), The Art of Fetish (Miami), and Journal of Interdisciplinary Crossroads (India). Her artwork has shown in Miami, Phoenix, New York, in magazines and more. Appearances include "21st Century Radio," "Untamed Dimensions," "Reality Portal," " Digital Long Island," "The Ascending Way," etc.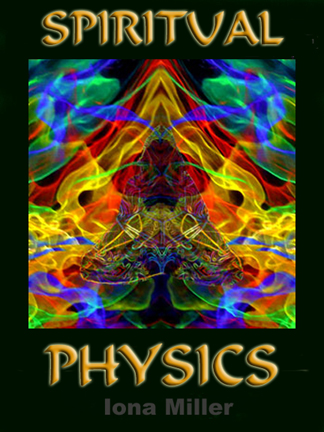 CHAOSOPHY
Our notions about ourselves and the nature of the world (worldview) around us are filtered through our prejudices about "the way things work". We never apprehend reality directly--only our world-simulation which is congealed from the convergence of our sensory input channels and the information-creating processes of chaotic neural activity. The brain filters and creates reality.
Brains are chaotic systems which create internal perceptual patterns that substitute directly for sensory stimuli. These stimuli are evoked potentials or evoked fields--standing waves in the brain. Imagination has the ability to induce real-time changes in the psychophysical being.
Imagination embodies the power of transformation. It may be accessed through obvious imagery, such as dreams, vision, and other sensory analogs, or viewed directly in symptoms, behavior patterns, emotional patterns, mental concepts, and spiritual beliefs.
The imaginal process is our primary experience and it permeates and conditions all facets of human life. During experiential psychotherapy, the sensory-motor cortex system is influenced through imagination. Psyche affects substance at the most fundamental level, through chaotic neural activity.
ionamiller.iwarp.com

I now have four main Homepages with menus, because I've had to move on as each filled to capacity. The original is disappearing when geocities stops hosting free sites Oct 09

IONASPHERE 2000: ionamiller.org

2000-2007 is here
IONATOPIA 2007: ionatopia.50megs.com

2008 and full menu is here
MENU: ionamiller2008.iwarp.com

2009 MENU
ionamiller2009.iwarp.com

SOCIAL NETWORKS

FACEBOOK
facebook.com/iona.miller
TRIBE people.tribe.net/ionamiller
BLOG: people.tribe.net/ionamiller
MySpace: www.myspace.com/ionamiller
GAIA: psiona.gaia.com
Gaian Ambassador
www.emergentmind.org JNLRMI Associate Editor

THE TRANSMODERN ALCHEMIST
transmodernalchemy.iwarp.com


Netzach Art Gallery
netzachartgallery.iwarp.com/

DREAMHEALING Process
dreamhealing.iwarp.com

TAO OF RESILIENCE
tao-of-resilience.iwarp.com

"Lost In Translation" UFOs
ufomeme.iwarp.com

Iona Miller's Mystical Poetry
mysticpoetry.iwarp.com

SYNDEX I & II Number Mysteries
syndex2.iwarp.com/
syndex1.iwarp.com/
CREATIVE PROCESS
creativeprocess.iwarp.com

SPIRITUAL ALCHEMY
spiritualalchemy.iwarp.com

THE MODERN ALCHEMIST
the-modern-alchemist.iwarp.com

MAGICAL PERFUME BOOK
magicalperfume.iwarp.com

MYTHIC LIVING
mythicliving.iwarp.com


~SUPER SCIENCE~

Spiritual Physics
spiritualphysics.50megs.com

Virtual Physics
virtualphysics.50megs.com

My Zero Point
myzeropoint.50megs.com/

Photonic Human
photonichuman.50megs.com

EmBEDded Holograms
embeddedholograms.iwarp.com

Psiona Parapsychology
psiona.50megs.com

Beyond MK Ultra - MRU
beyondmkultra.50megs.com

Climate 2012
climate2012.50megs.com

Neurotheology
neurotheology.50megs.com

Paramedia Ecology
ionaparamedia.50megs.com

Biophysics
biophysics.50megs.com

Iona Brainstorm
ionabrainstorm.50megs.com

Electronic Voice Phenomena
evp2007.50megs.com

Espionage Central
espionagecentral.50megs.com

Occult Espionage
occultespionage.50megs.com

Mind Control for Dummies
mindcontrolfordummies.50megs.com

Bacon is Shakespeare
baconisshakespeare.50megs.com

Triangle Book of St. Germain
trianglebook.50megs.com


~ SOUL SUPPORT~

Conscious Alchemy
consciousalchemy.50megs.com

Creativity
creativeprocess.iwarp.com

Chaosophy Journal
chaosophy.50megs.com

The Modern Alchemist Book
the-modern-alchemist.iwarp.com

Temple of Living Light
templeoflivinglight.50megs.com

Emergent Healing
emergenthealing.50megs.com

Edgeworks Hypnosis
edgeworkshypnosis.50megs.com

Mythic Living
mythicliving.iwarp.com

Harmonic Continuum
harmoniccontinuum.50megs.com

Synergetic Qabala
synergeticqabala.iwarp.com

Magical Perfume Book
magicalperfume.iwarp.com

Energy Psychology
energypsychology.50megs.com

Dreamhealing Book
dreamhealing.iwarp.com

Spiritual Alchemy SuperPortal
spiritualalchemy.iwarp.com



We all know that art is not the truth, art is a lie that makes us realize the truth. ~Picasso


~IO ART~
IONATOPIA 2007: ionatopia.50megs.com
IONASPHERE 2000: ionamiller.org

Pop Occulture
popocculture.50megs.com

Know Brow Art
knowbrowart.50megs.com

Digital Universe
digitaluniverse.50megs.com

Kabbalah Luminata
kabbalahluminata.50megs.com

Science-Artificers Guild, Int'l
science-artificer.iwarp.com

Science-Art Renaissance
science-art-usa.50megs.com

Sacred Geometry
sacredgeometry.50megs.com

Iona Miller
ionamiller.50megs.com

Iona Miller Art
ionamillerupdates.50megs.com


ESPIONAGE SERIES

The Spywhisperer
spywhisperer.iwarp.com

Espionage Central
espionagecentral.50megs.com

Occult Espionage
occultespionage.50megs.com

Mind Control for Dummies
mindcontrolfordummies.50megs.com

Beyond MK Ultra - MRU
beyondmkultra.50megs.com

Psiona Parapsychology
psiona.50megs.com

Paramedia Ecology
ionaparamedia.50megs.com

My Contact Information
Links to Other Sites